I just loved seeing Adam playing a Montague in Edwin's presentation of Romeo and Juliet. He was beautiful!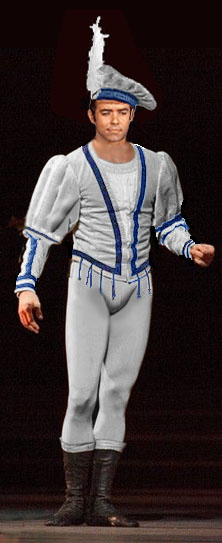 Adam as a Montague.
It was a wonderful story. I loved your descriptions of New Orleans.

I also liked your description of being an alcoholic, coming from the mouth of an alcoholic, Edwin Booth. "I do feel like one of the Greek gods when I drink - standing aloft on Olympus and being worshiped by mere mortals who 'crawl between heaven and earth'."
Shades of The Crucible! Is Adam capable of committing murder? "And that is your fear, isn't it -- that you'll abandon self control altogether and become a beast like every other man."
Very well done! Thanks for writing it!
Author's Response:
First, thank you for the lip-smacking pic of Adam in tights. He would have been glorious on stage!
Sadly, Edwin Booth, just like his father, was an alcoholic who managed to overcome it in later life. And there was the spectre of Adam commiting murder, at least to the others. Thanks for the review and I tried to write New Orleans as I remembered it from my last visit as well as the research I did of that time frame. It seemed the appropriate place for such a tale as this.
Glad you liked the story.