I recently had the opportunity
to take a road trip to Death Valley, CA.



It was the first time I'd been,
and I only had a vague idea of what was there.

Took me a few days to get there
with stops in Bridgeport and Lone Pine.
The scenery was magnificent!
Hope you enjoy the photos!

Here's the route I took.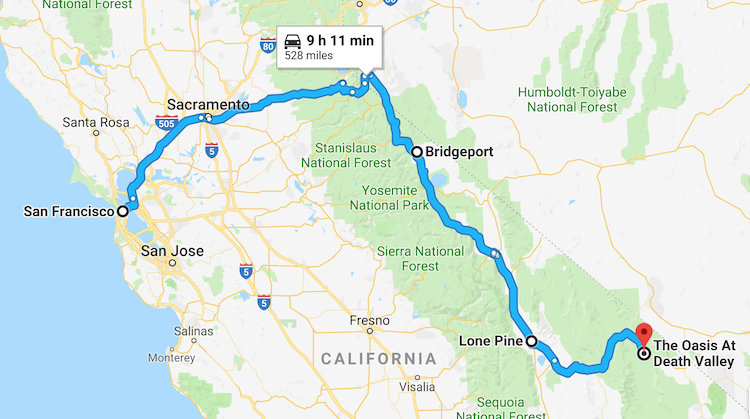 It was snowy in Bridgeport...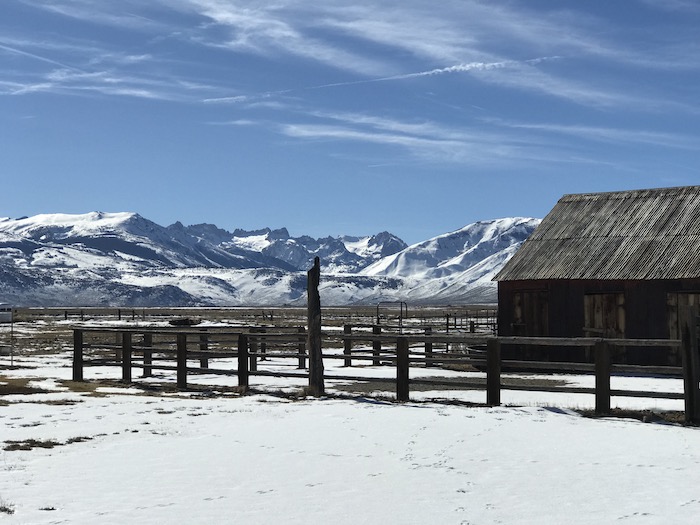 ...with beautiful blue skies making a nice backdrop for the 1880 courthouse.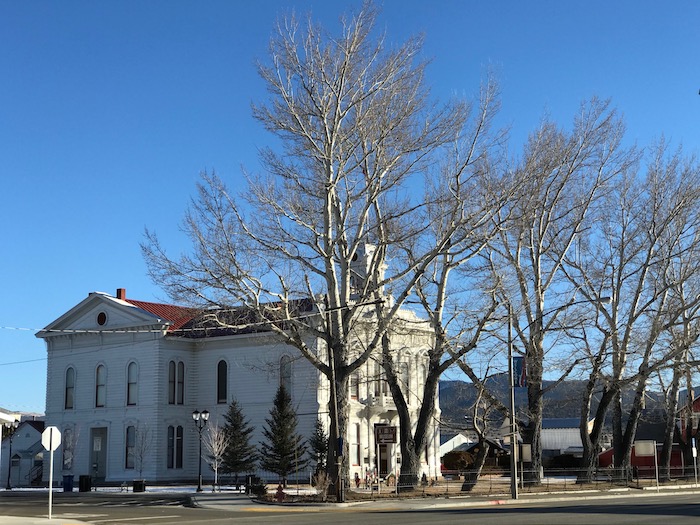 It was snowier at the airport at Mammoth Lakes, CA,
where I picked up a friend of mine who was coming along on the road trip.
That's me with my morning latte!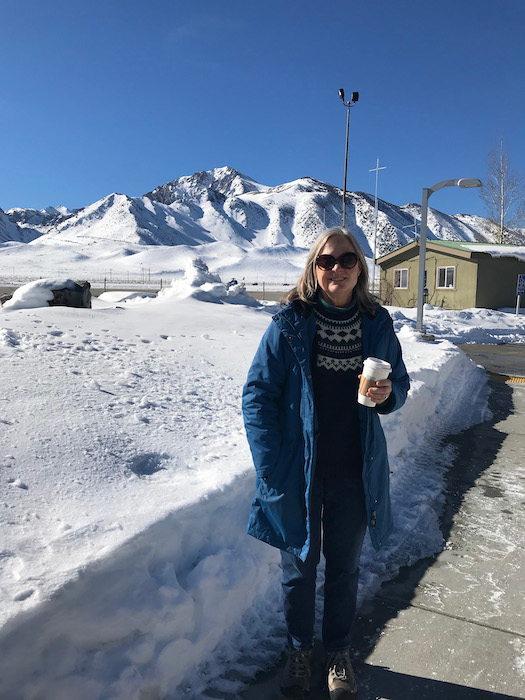 Lots of snow in Mammoth!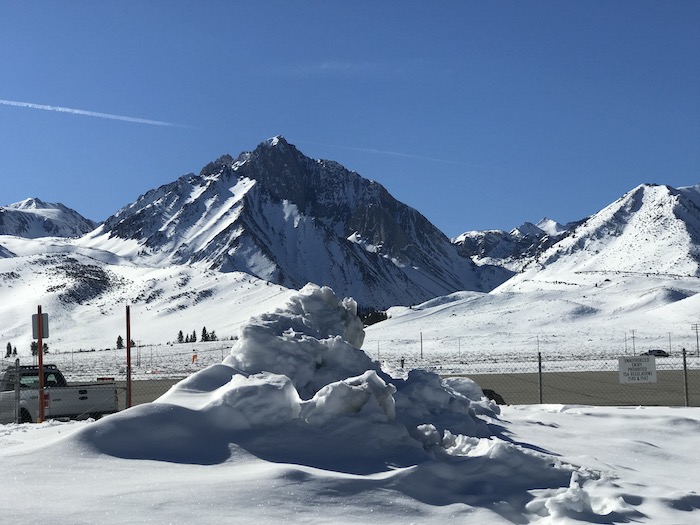 After she landed, we headed south to Lone Pine, CA.
Lone Pine's Alabama Hills is the location for many western films,
including Ride Lonesome.
It's a great place for a hike.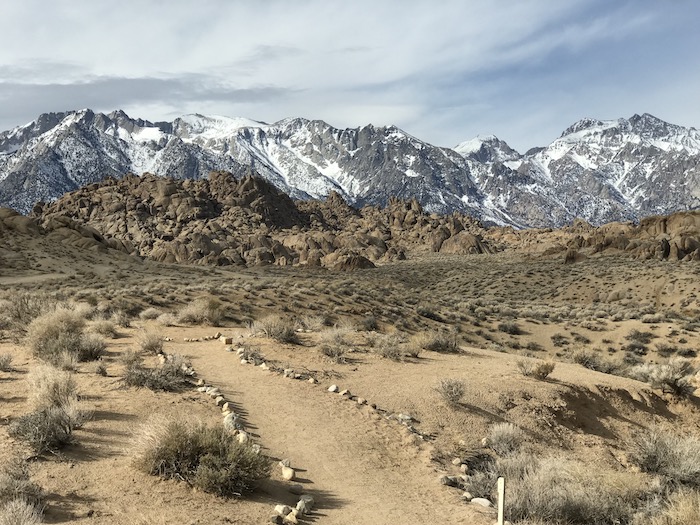 This rock formation is called The Mobius Arch,
and using it to frame Mt. Whitney is a favorite shot for photographers.
At 14,505 feet, Mt. Whitney is the highest summit in the contiguous United States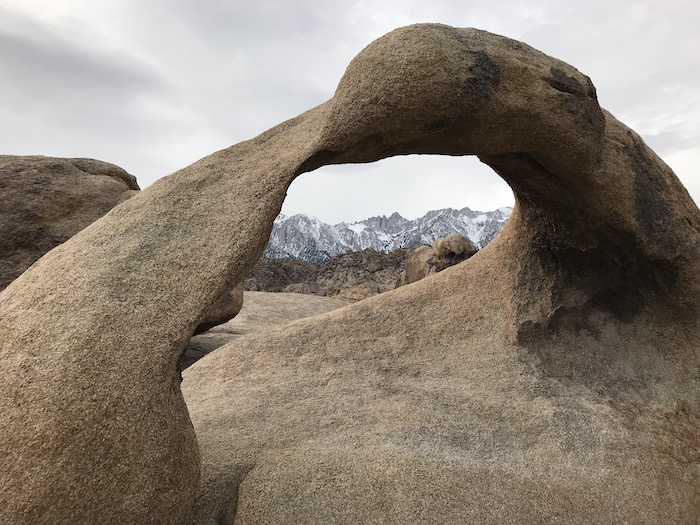 We also went to Randburg, one of the many mining towns in the area
that boomed and then went bust in the late 1800's.
It's not a ghost town as there are still people living here.

They have a general store with a 1910 soda fountain counter.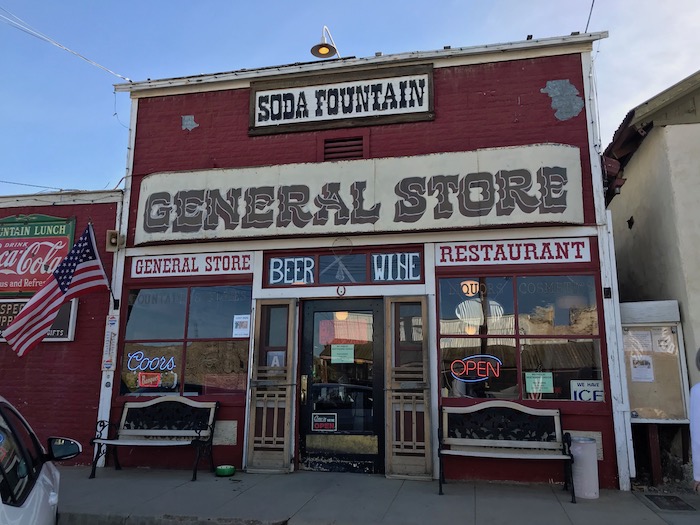 They made GREAT chocolate milk shakes.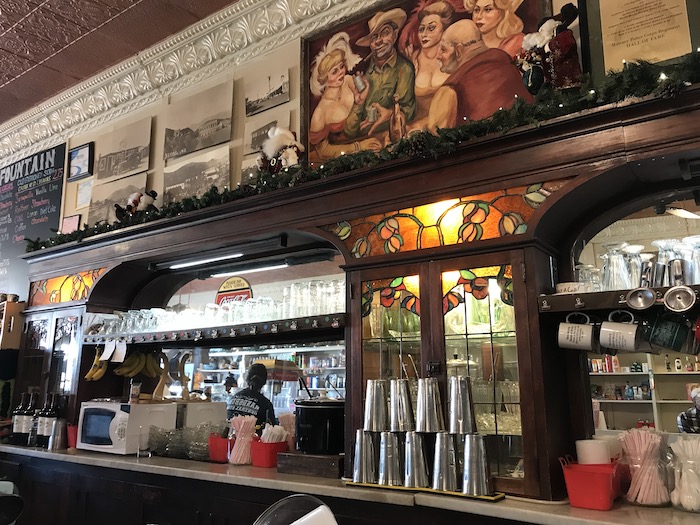 We went in this antique shop,
but declined to stay at the 'inn'.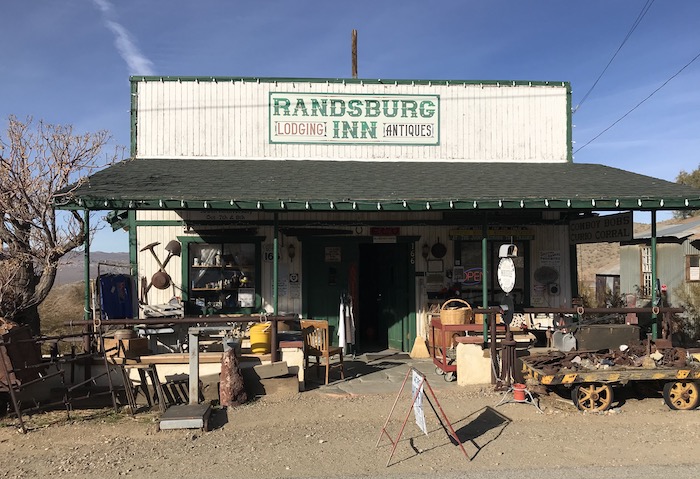 We spent the night in Lone Pine,
and the next day drove into Death Valley.

To be continued...

Index of Photos
Randsburg Extras
Fr. Crowley Point
What If Your Car Breaks Down?
Coyotes and the Devil's Golf Course
Badwater Basin
Zabriskie Point