Chub's Story
Horses were used in many different ways in the films and television shows of mid-twentieth century.




There were the cowboys that loved their horses better than people, trick horses, stunt horses, cowboys' doing stunts on horses, and horses that took on the characteristics of humans.

The role of the Cartwright horses was unique. There was a clear bond between horse and rider, yet each horse was only expected to act like a horse. No horse on Bonanza ever did tricks, extraordinary rescues, leaped off a cliff, or galloped across the desert in response to a whistle.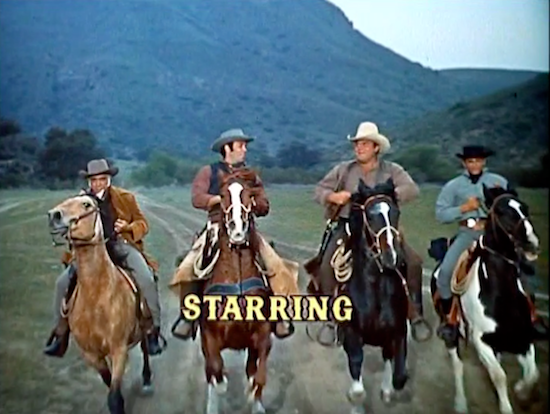 Even so, each of the Cartwright's mounts were a strong presence on the show from our very first glimpse of the Cartwrights, and each horse received their share of the fan mail.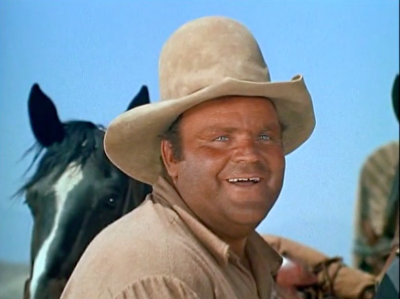 The horses were chosen to compliment the personalities of the four Cartwright characters. They all came from The Fat Jones Stable in North Hollywood and were chosen with input from the actor who would be rider. The actual horse may have changed due to injury or bad behavior, but the identity of the horse did not change over the run of the show.




Each horse was a distinctive color to aid in identification, to cut costs in filming, and to look good on the newest development in television--living color!



NBC Peacock

Hoss Cartwright's mount was named Chub, sometimes Chubb or Chubby. Chub was a quarter horse-thoroughbred cross, which today would be referred to as an Appendix quarter horse, though that term would not have not have been used in the mid-19th century. He was a gelding, a castrated male, as are all male horses used in film. Stallions are too unpredictable and hard to control to have on a set.




Chub was a big, gentle, steady mount with a personality that was a perfect match for Hoss. Chub was a large horse who weighted 1250 lbs. and stood 15.3 hands, or 5'3" tall from the ground to his withers.

Credit: The Ultimate Horse Site

He was selected both for his temperament and for his ability to carry a man of Dan Blocker's imposing weight and stature.




Chub is a black bay, sometimes called a dark bay or chocolate bay. The horse's most distinctive features were the crooked blaze down his face and his three white 'socks'. The oldest and most experienced of the horses used by the Cartwrights, Chub was loved by Dan Blocker. He remained with the series during its entire 14-season run and outlived his rider.




Chub would have been considered a stock horse on the Ponderosa. On a working ranch, horses tended to used at jobs they were best suited for. When cowboys cut a steer from the herd to lay it down for branding, they usually work in pairs. A horse of Chub's size and strength would be the "heading horse", the one to rope the steer's head and pull it around.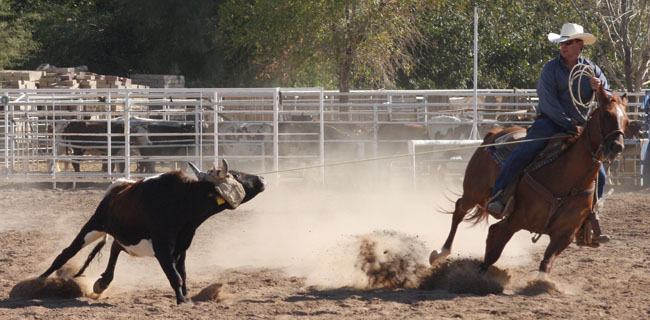 A second horse, the heeling horse, would rope the steer's heels so it could be laid down. Heeling horses tended to be smaller and quicker as that part of the job needed to be finished quickly before the steer could charge, and possibly injure, the header.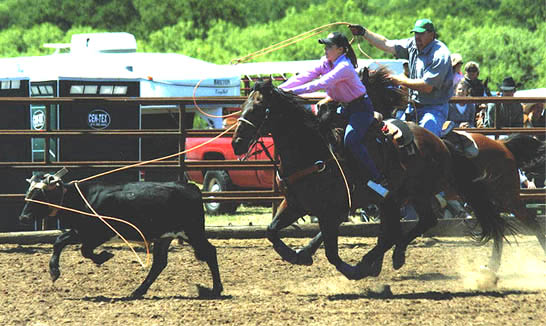 The heading horse in front with the heeling horse in back. The rider in the green cap is getting ready to rope heels of steer.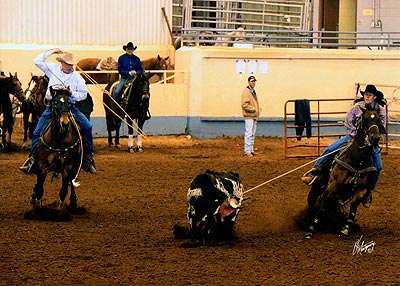 In this pic, the heading horse on the right, and the heeling horse closing in on the left.

Steady Chub was not given to 'drama', but on February 22, 1962, while filming "The Dowry" on location, Pernell Roberts' horse, Sport, slipped and fell while going downhill on a muddy path. After Sport fell, Chub who was following closely, stumbled over him. Dan Blocker and Pernell Roberts both jumped off their mounts as they had been trained to do, but both actors were injured.



The Dowry

From an eyewitness on the set… "It started out as a routine scene and I remember Henry who was the stunt coordinator giving a shout when the horses stumbled. Dan [Blocker] said later they both tried to jump clear which is what they'd been trained to do by Henry, the stunt-coordinator, in the event of just such an accident. Pernell landed on his back but Dan took the brunt on his shoulder when he landed and that's how he got those injuries. Henry said they were actually very lucky the ground was as muddy as it was because they would've been hurt worse if the ground had been harder."

After the accident, both actors were taken to the hospital. Dan Blocker had broken his collarbone. He missed one episode, and then returned in time to film the final two eps of season 3, working with his arm in a sling. Chub fared better, escaping without injury.



Tracycap ~ Mountain Girl



January ~ The Miracle Maker

Hoss and Chub were an indomitable and enduring team, as were all the Cartwrights and their mounts. Breyer recognized their unique place in television history and in 2009, for the 50th anniversary of Bonanza, they began producing models the Cartwright horses. Chub, the third in the series, was released in 2011. Breyer created Chub using one of the oldest Breyer molds in their library, the Quarter Horse Gelding. That model dates back to the very beginning of the Breyer Company, and is a favorite of many collectors.




In addition, Chub and Hoss have been celebrated in art and popular culture.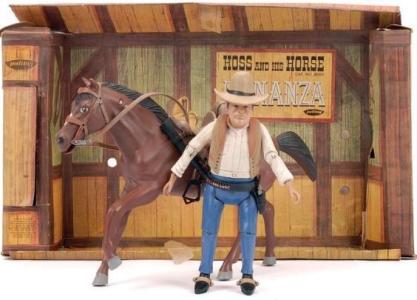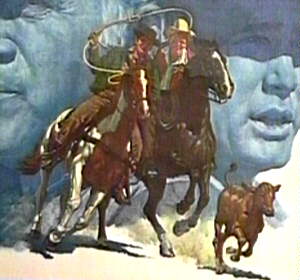 "Animals appearing in film and television are testaments to the human-animal bond, through their interaction with their trainers, their cast and crew members, and ultimately through their effect on audiences."
--American Humane Society




Hoss and Chub are a team, and their effect on audiences is undeniable!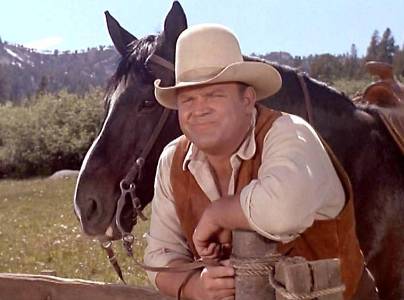 Courtesy of Freya, we now know that Chub had a career prior to Bonanza. As a part of Fats Jones Stables, he was used in the TV Western Gunsmoke. Matt and Chester were trailing a criminal heading to Elkader. Chub was Matt's mount for the trip.

Freya

Resources

Golden Oak Stables website
http://goldenoakstables.wordpress.com/2 ... -for-2011/

All Star Equines
http://horsefame.tripod.com/equine1.html

From The Other Stars of Bonanza
http://petticoatsandpistols.com/2011/04 ... f-bonanza/

Breyer's Website
http://www.breyerhorses.com/hoss_cartwr ... ?pageId=97

Various Boomer posts over the last few years

Caps are gillicaps unless otherwise indicated.

A big thanks to everybody who's helped to find the sometimes elusive info on the Cartwright horses!

Chubb Bio By Gillie!