Search found 291 matches
by dougsgirl

Thu Apr 05, 2018 7:35 pm
Forum: Introduce Yourself
Topic: I Just Joined
Replies: 22
Views: 4041
[center]

and

to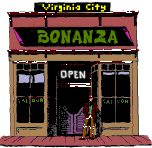 [/center][/color]
by dougsgirl

Tue Apr 03, 2018 6:23 pm
Forum: Season 1
Replies: 13
Views: 4636
I really like this episode and IMHO I feel the acting in it was about the best of any other episodes of Bonanza I have seen. I thought Helene was a good actress, really believable and not overly dramatic. I also liked the fact that it was based on real history.
by dougsgirl

Wed Mar 07, 2018 9:58 am
Forum: Introduce Yourself
Topic: Hi, from a Granny Newbie
Replies: 23
Views: 3771

A4ever and

to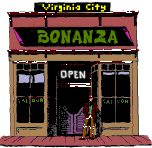 Interesting story. I can't imagine no TV, guess I am spoiled. Glad you found Bonanza, Adam/Pernell (he's my favorite too and I don't watch past season 6 either) and of course us Boomers.
by dougsgirl

Thu Feb 22, 2018 5:39 pm
Forum: Introduce Yourself
Topic: I'm new here...
Replies: 22
Views: 3695
[center]

and

to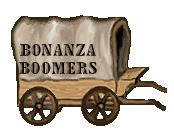 [/center][/color]
by dougsgirl

Thu Feb 22, 2018 9:30 am
Forum: Introduce Yourself
Topic: I'm new
Replies: 25
Views: 3766
[center]

Sierra and

to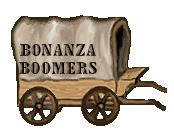 [/center][/color]
by dougsgirl

Mon Feb 19, 2018 4:57 pm
Forum: Introduce Yourself
Topic: new member here
Replies: 19
Views: 2499
[center]

makedonaki and

to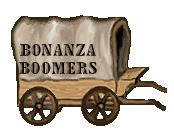 [/center][/color]
by dougsgirl

Mon Feb 19, 2018 4:55 pm
Forum: Introduce Yourself
Topic: Another Newbie here
Replies: 21
Views: 3565

Heloise and

to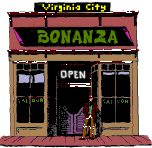 by dougsgirl

Fri Feb 16, 2018 9:56 am
Forum: Introduce Yourself
Topic: hello
Replies: 22
Views: 2800

lisa and

to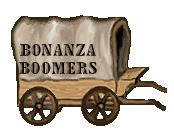 by dougsgirl

Thu Feb 08, 2018 10:57 pm
Forum: Introduce Yourself
Topic: A Stranger In Town
Replies: 21
Views: 2570
[center]

Redsport and

to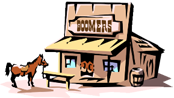 [/center][/color]
by dougsgirl

Thu Jan 11, 2018 10:58 pm
Forum: Introduce Yourself
Topic: Newcomer
Replies: 23
Views: 2702

County Cowgirl and

to