Search found 333 matches
Wed Mar 30, 2011 11:38 am
Forum: Introduce Yourself
Topic: Hi everyone :)
Replies: 24
Views: 3461
Hi Larry,

Great to have you with us. ENJOY!!
:uk

Sun Mar 27, 2011 7:59 am
Forum: Introduce Yourself
Topic: Thank You!
Replies: 9
Views: 1269
Well folks, it's now a week since I joined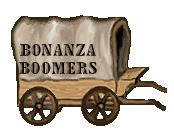 and I would just like to thank you all for your very warm welcome.
I'm thoroughly enjoying it, and looking forward to a long and fun association with you all.
Even my hubby is hooked!
:uk :

Tue Mar 22, 2011 12:25 pm
Forum: Introduce Yourself
Topic: Hi everyone
Replies: 22
Views: 2746
Hi everyone, I've only just joined, so thought I would introduce myself. I'm heartbeatgirl ( after a very popular British police series set in the 1960's ), but I'm better known as Karen. I've always been a great western fan ( although here in England, we didn't get the choice that you had in the St...